It would still be nice to have a dedicated Windows 8 RT app for Windows Live Writer however if you are using a Surface RT device then you can use Microsoft Office RT to post to your blog.
I've just setup Word RT to post to my blog so if this succeeded then you should be seeing this post right now.
For Blog Engine the settings I needed are below.
*Go to Word RT and create a new document using the blog post Template *
Once you launch Word 2013 RT choose the blog post template as can be seen below.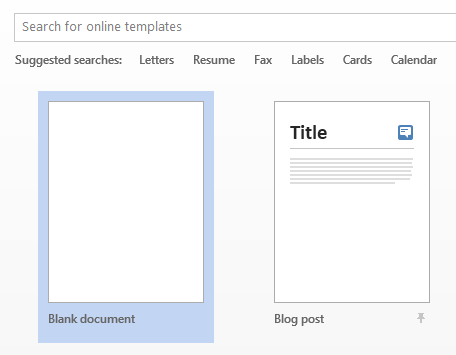 **
*When you select that template Word RT will prompt you to register your account. *
If you have not previously setup your blog account you will be prompted to register your details as shown below. There are many blog engines already defined but in my case I'm configuring BlogEngine so I needed to choose 'Other'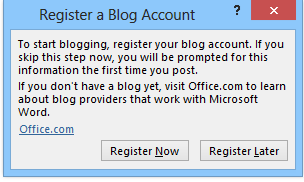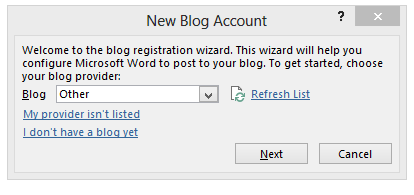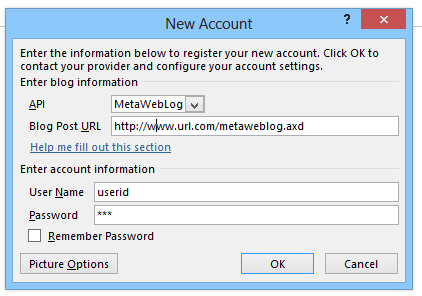 *One the above steps are completed then you're ready to go! *
The remaining steps after the account has been configured is to write your content and then publish. Publishing can be done as a draft or normal just a can be done using Windows Live Writer.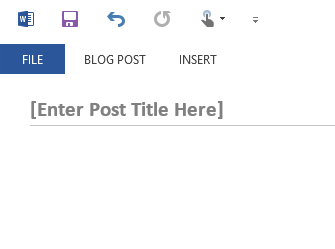 If this post succeeds then I've just published my first blog post using my Surface RT via Word 2013 RT! Not to mention this was also done using wi-fi over 4G on the train!